Posted on
By KIM BOUDREAU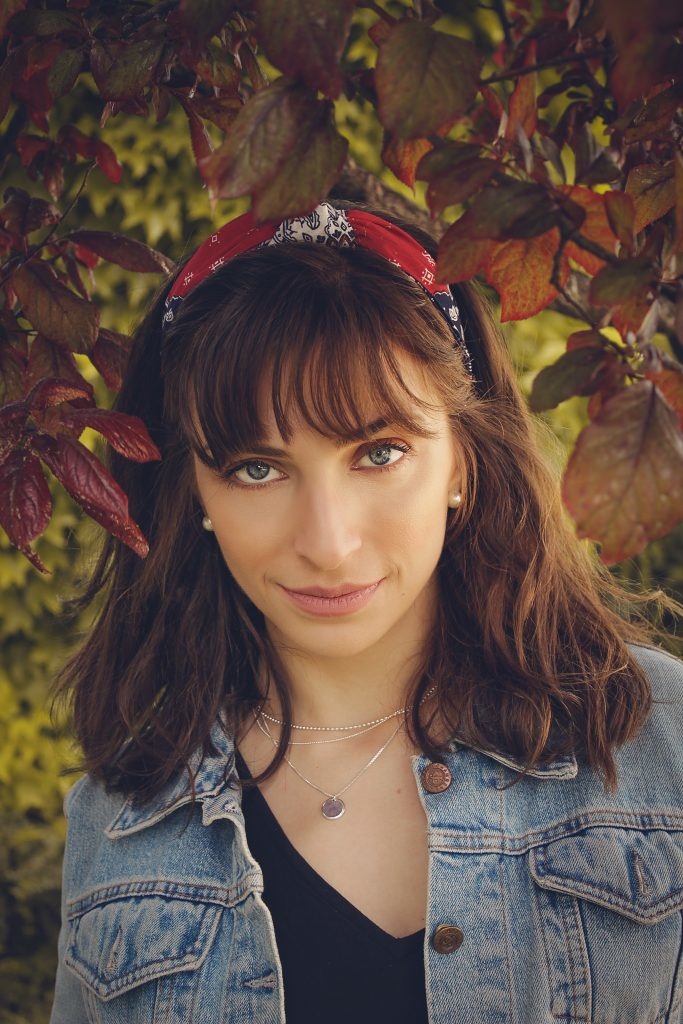 I know… Most of us lament when we look in the mirror and silently criticize everything we see. I can't tell you to stop it, because I do the same thing. But I can tell you, No One Notices!
I know… Most of us lament when we look in the mirror and silently criticize everything we see. I can't tell you to stop it, because I do the same thing. But I can tell you, No One Notices! I assure you (and Me) that no one notices our little imperfections. Working with our clients at Kreative Design for almost 3 years and watching as women try on a dress and then look in the mirror to see what it looks like, I am surprised how critical women are with themselves. But… We are the first to cheer for our girlfriends with words like, "That looks GREAT On you" or "No one notices!"
Do you find that when you look in the mirror you are adding up all the things you don't like about yourself? "Oh I hate my hair. I wish it was curly!" Or, "I wish I could lose weight." It is a never ending battle!
It is so difficult to watch the battle of self esteem as women look at their own reflection and criticize everything they see. I wish I could convince you that you look BEAUTIFUL just the way you are! You are Perfect!
So End the War Within!
Below I mention a few pieces that every woman needs to have in her wardrobe. These are basics, that when they fit great they make us feel great!
A great pair of Jeans!

An amazing Black Dress!!

And A Power Suit!
And don't forget the shoes, handbags and accessories to pull it all together.
Finding THE Great Pair of jeans can be a challenge. If your jeans are giving you muffin top it is time to Say Good Day! Resist the urge to hold onto your favorite pair of jeans because they are comfortable. Typically jeans will fade over time and if you are a woman with curves wearing faded colors will not flatter your figure. Instead, choose dark wash denim in dark blue or black. Remember to TRY before you buy. I know trying on clothes can be a hassle but that is the ONLY way to find out what fits best and what looks best.


Having a

 LBD in your closet that looks stunning

 on you is essential for every woman. Finding that Perfect LBD can be difficult at times. If you are a woman with curves, looking for a dress that flatters in all the right places can be frustrating.



The Power Suit is an essential for any working woman.

Your Power suit, consisting of either a skirt or pant, should give you a feeling of authority and empowerment. We all have days when we need to pull that special suit out for a little boost of confidence.
Here are a few tips to help you find your Fashion Sense!
Never buy clothing that you are not 100% comfortable in

. If you look in the mirror and need to be convince by the sales clerk that it. "Looks Great On You" you will probably Never wear it.  However, don't be too cautious about trying a new look.



Never buy clothes that you will "Fit Into Later"!

 You will NEVER fit into it before you are sick of looking at it in your closet or before it has gone out of style.



Remember to dress age appropriate.

 As we get older; keeping our colors simple and adding accessories can be much more flattering. Remember, you're not going to be 21 forever. Celebrate your age with fashion appropriate style.



Find a boutique with knowledgeable staff and LET them help.

 They know their inventory and can save you time choosing styles that could work.



If you are the Mother Of the Bride… SHOP EARLY!

 Don't wait to the last minute to begin shopping for this super special occasion.



Wear the appropriate underwear!

 Oh I know!! This seems like a no brainer, but the ladies that show up looking for THE perfect dress for their special event and hate the way it fits because they don't have the proper bra or panties on is amazing.
I hope this helps you on your next shopping trip! And don't forget, we at Kreative Design are always happy to tell you NOPE, that looks terrible on you, try this instead :)