Posted on
By KIM BOUDREAU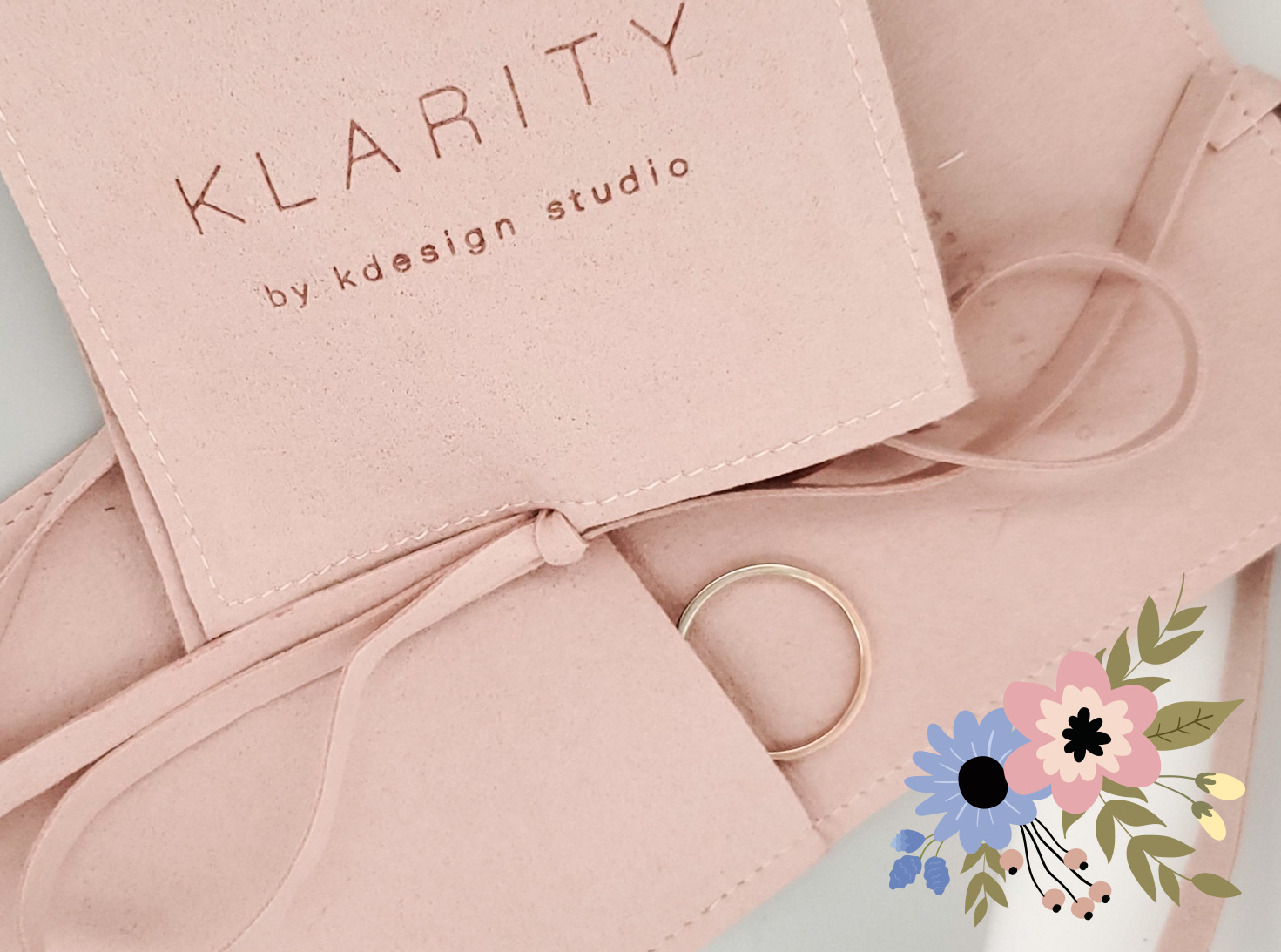 The pandemic is getting under control in Nova Scotia, but navigating the past year and a half has surely been difficult. I know I've been challenged - mind, body, and spirit - and I'm sure you have, too. As we prepare to move on and find our way through the next stages, I've taken lessons from what I lived this past year, to help better my world. 
The knowledge that we need to sacrifice for the better good, and to do it with grace, reminds me just how small our world has become. Knowing the small, day-to-day choices we make have a direct impact on our friends, neighbours, community, country - on our whole world - reminds me to have clear thoughts and make wise, conscious decisions. 
I've found clarity and understanding with this new way of living. And to honor that, we have developed our first full line of precious jewellery from KDesign Jewellery Studio, named, of course: Klarity.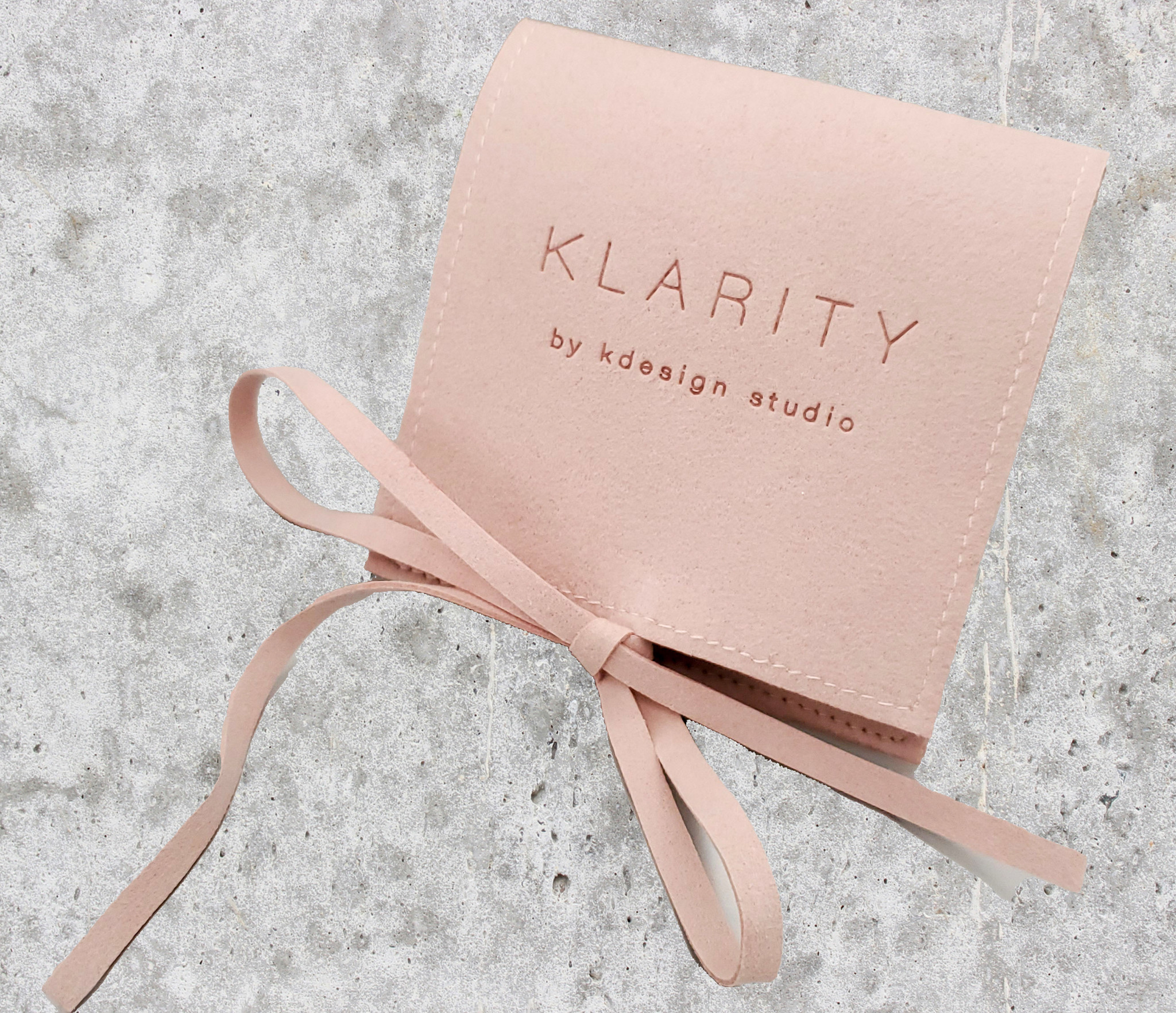 Klarity by KDesign Studio is a collection of 10kt gold and sterling silver jewellery made by our in-house goldsmith Emily Dickinson. It is simple, elegant, and graceful. The smooth, seamless lines give each piece a timeless feel, and the two-tone pieces blend gold colours together in a way that evokes this transitional time, each colour melding into the next. The clean lines of these pieces remind me to keep my thoughts clear.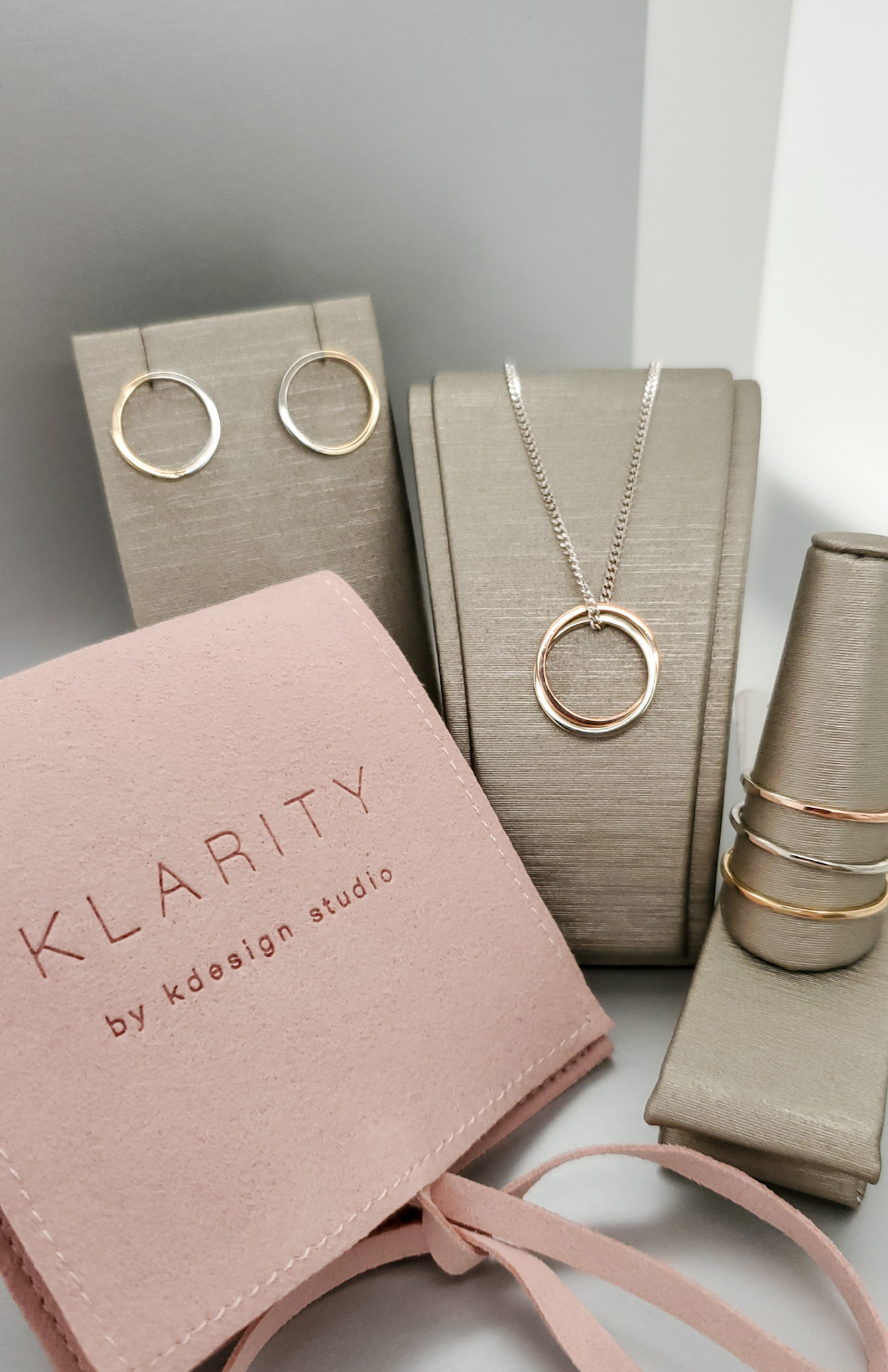 Made for any size finger from pinkies to thumbs, our Klarity rings are stackable and intensely pretty. The earrings have small studs on a flat hoop, and the pendants are a special interlocking design that can be worn in several ways, looking great on any type or colour of gold chain.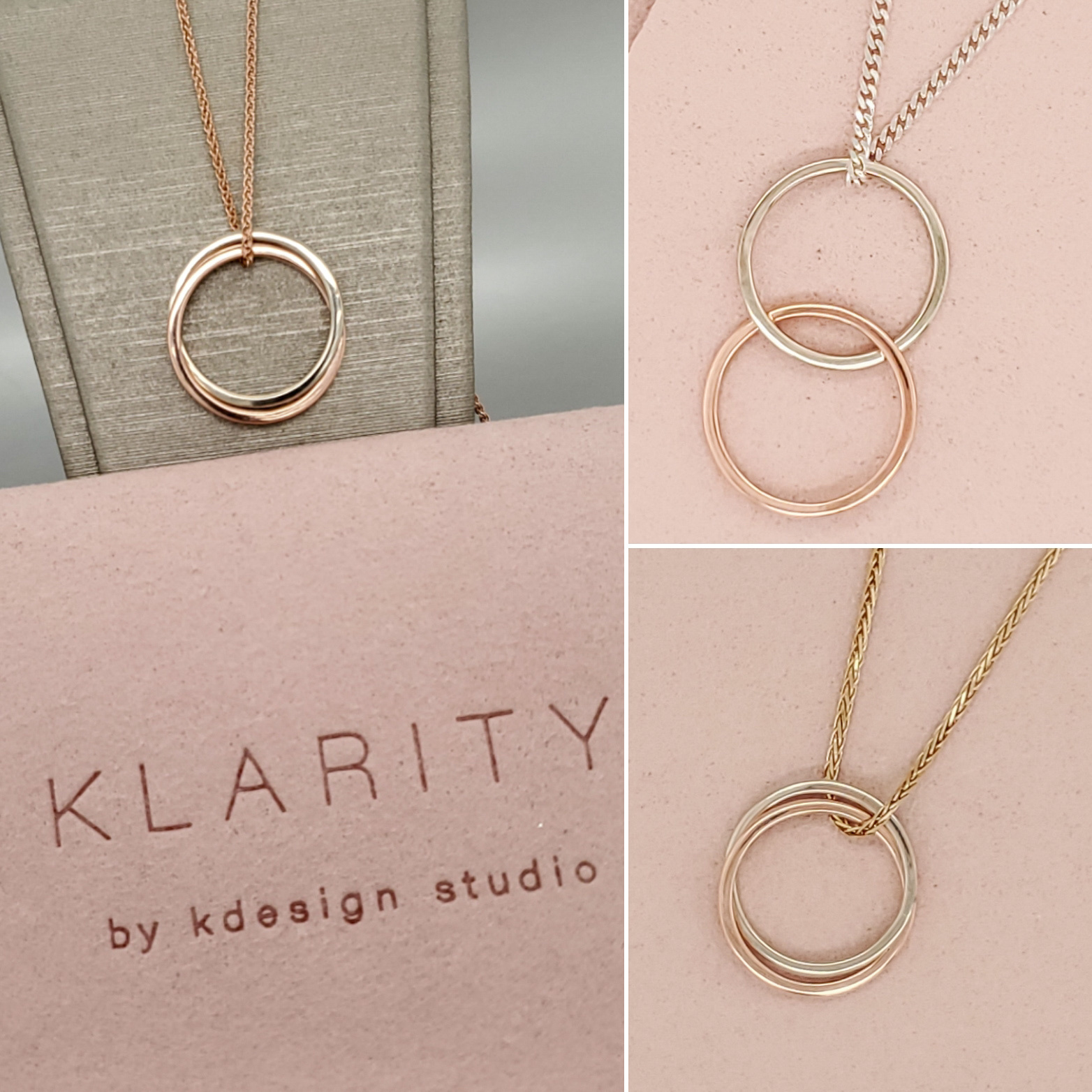 Once you slide one of these elegant pieces on, you will be transformed with a sense of calm - and Klarity.  
You choose: rose gold, white gold, yellow gold - or mix any two! Each ring, necklace, or pair of earrings comes with a card signed by the goldsmith, authenticating it as one of our hand-forged pieces. We then slide your new gold accessory into a soft, micro-suede pouch branded with the name of the collection, and tie it tight for safekeeping.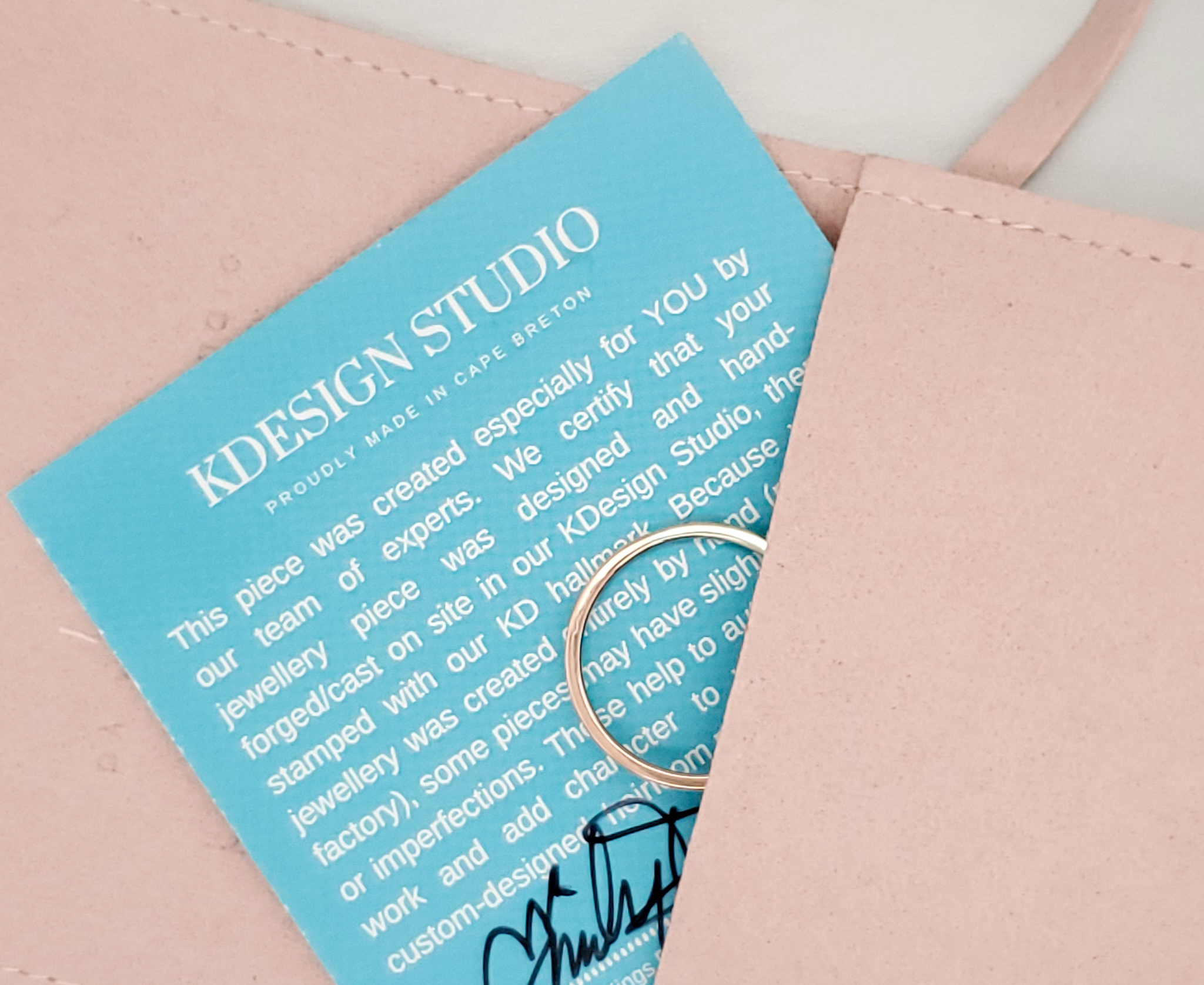 Emily also designed a set of Wave jewellery in sterling silver, allowing anyone with any budget to benefit from the clean, clear lines of this collection.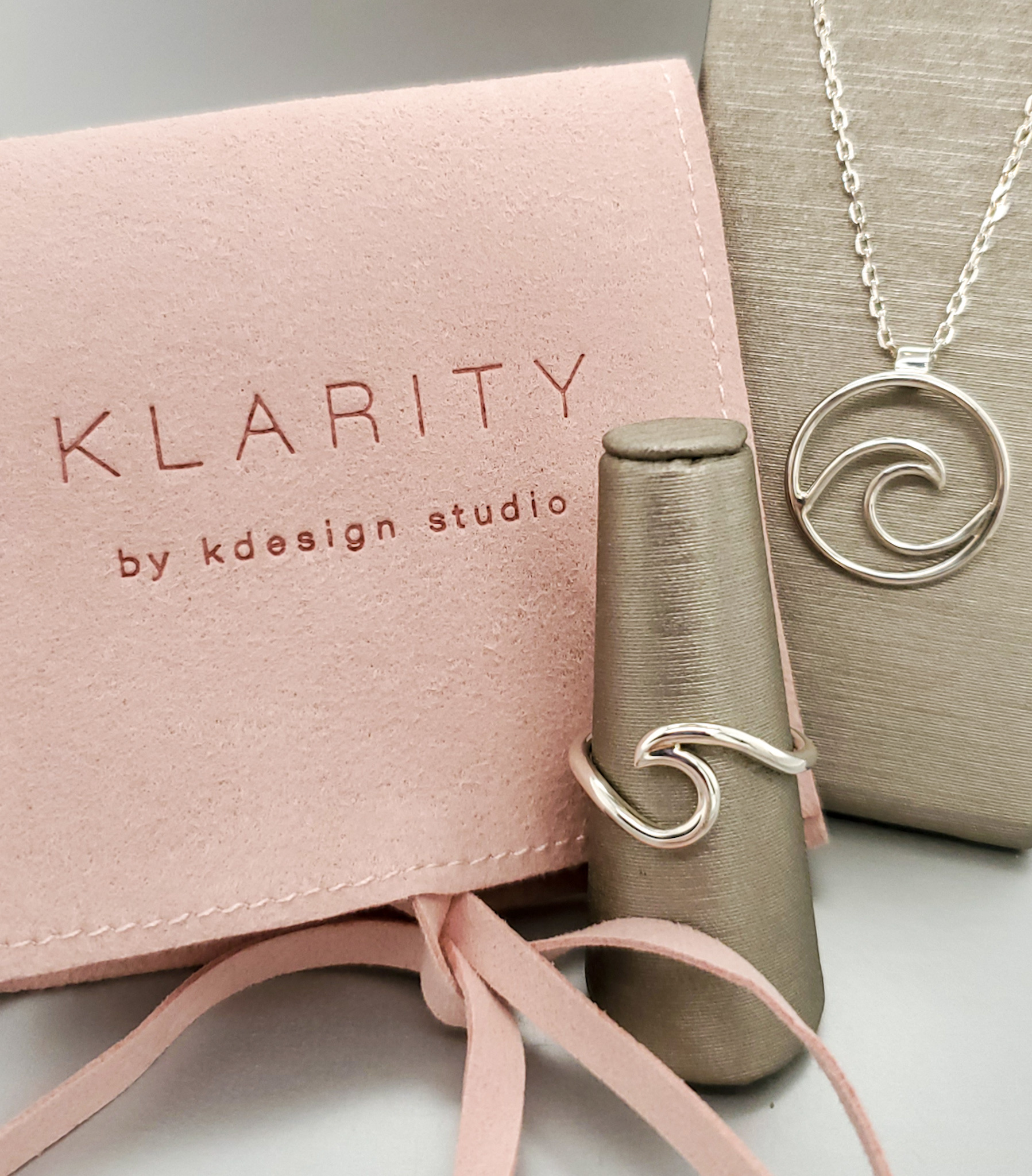 The lines of the Wave in Klarity, for me, have a clear connection to the ocean surrounding our island home. 
Come into Kreative Design & KDesign Studio today to find your own Klarity, or purchase below: