KDesign Studio wants to celebrate every unique form of love and its expression, whether queer or straight. Your love is one of a kind and the rings you choose as a symbol of commitment should be, too.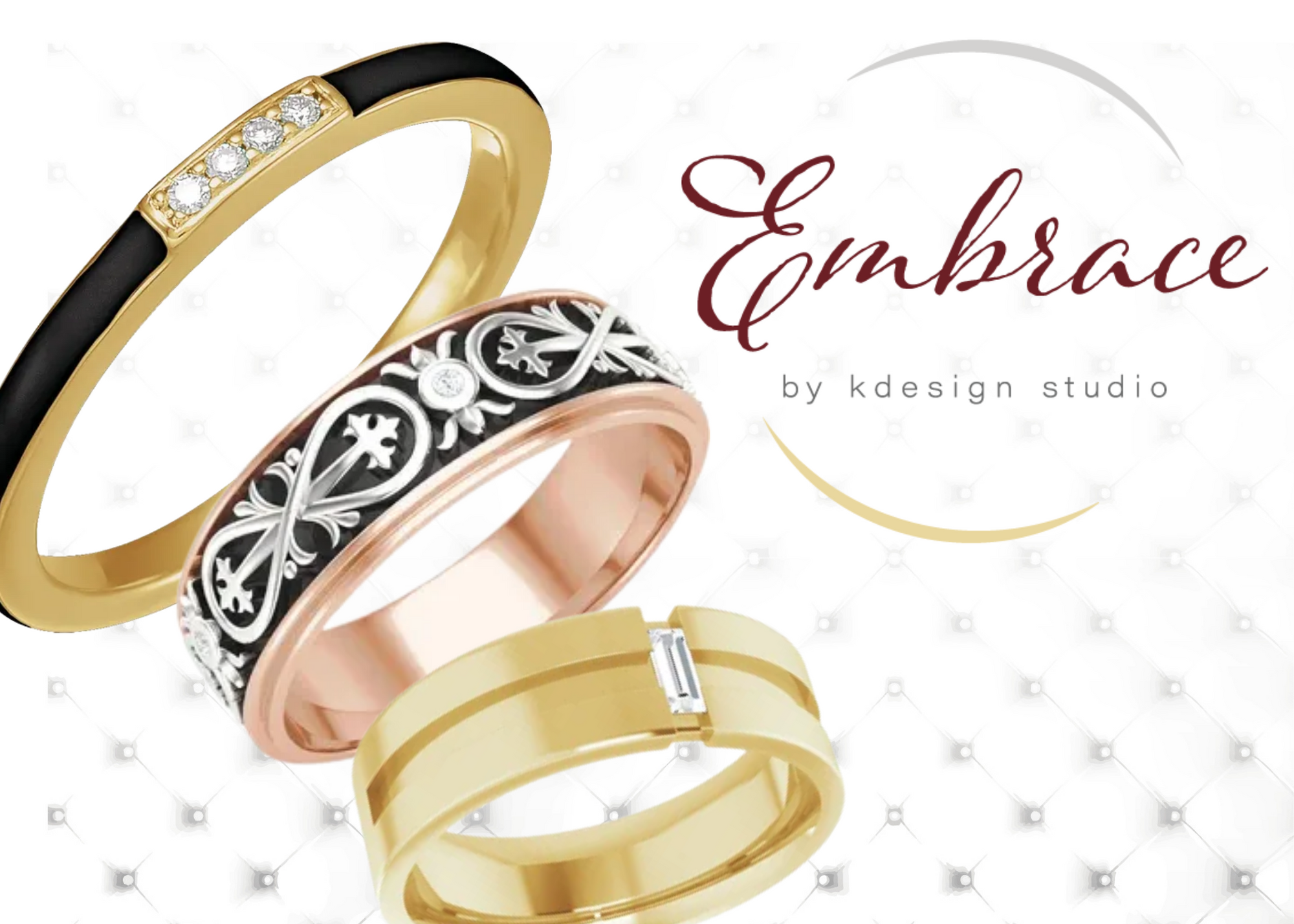 Jewellery is meant for everyone, so we have curated and custom-designed a series of non-traditional love bands in a range of sizes for any finger. Because we are size-inclusive, there's no need to restrict your dreams to one traditional style. If you don't see what works with your personal taste, simply ask - we can custom make rings just for you! And there's no division based on style or size - if you love it, wear it!
Traditional labels are outmoded. In modern relationships, you don't face the same rigid expectations that many couples have in the past. This means you can wear your Embrace ring any way you like. Your Embrace ring can represent a promise, an engagement, or an expression of committed love! So let's go ahead and create your very own set of rings especially for you and your love. 
With our Embrace line, KDesign offers a new generation of genderless commitment rings in styles for every couple, from classic to simple, abstract to custom. Whether you're gay, straight, bisexual, aromantic, transgender, or simply tired of tradition, we invite you to challenge gender norms surrounding commitment jewellery! 
Start shopping below, or email us to design your own special ring.